Open Router (
openrouter.ai
) is a new service that gives you access to LLM models that you normally won't have access to (GPT-4 32K, Google PaLM, Anthropic, etc.)
Here is how to use Open Router models on Typing Mind.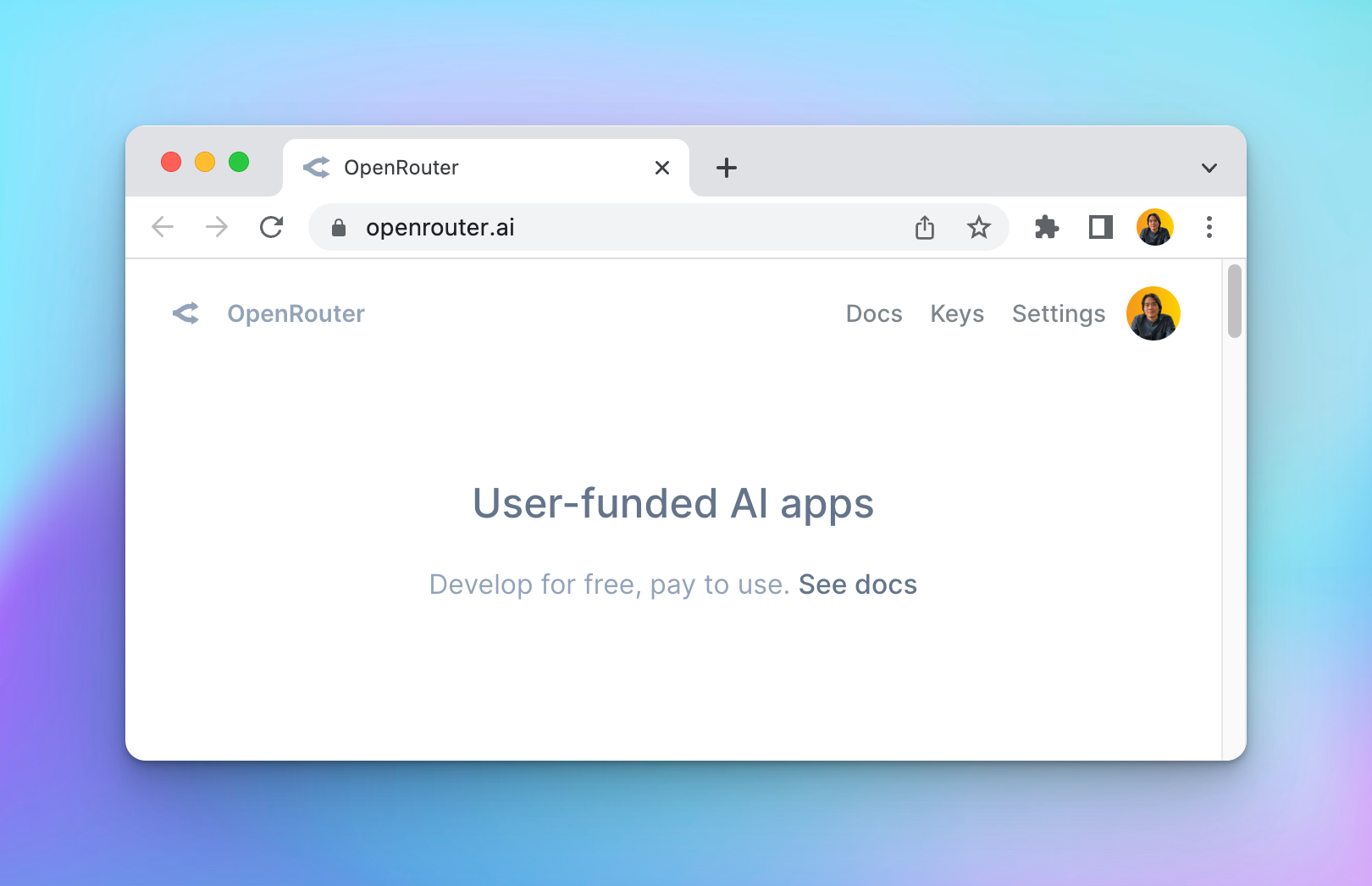 1. Create an account
Go to
openrouter.ai
and create an account. Open Router allows you to use some model for free, or you can buy more credits to use the premium models.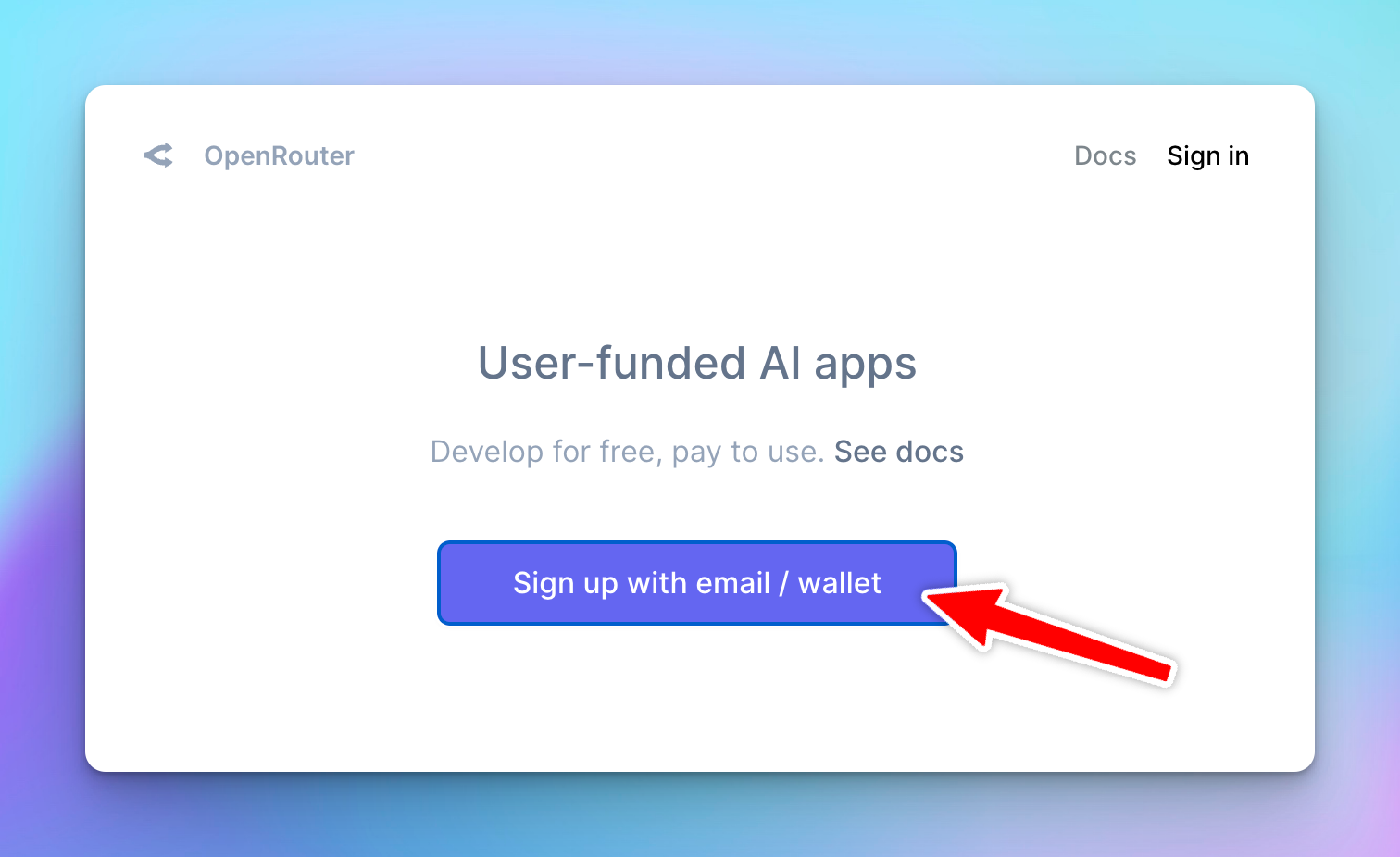 2. Create an API key
Enter "Typing Mind" to the name field. Leave the "Credit limit" empty to set the limit to unlimited.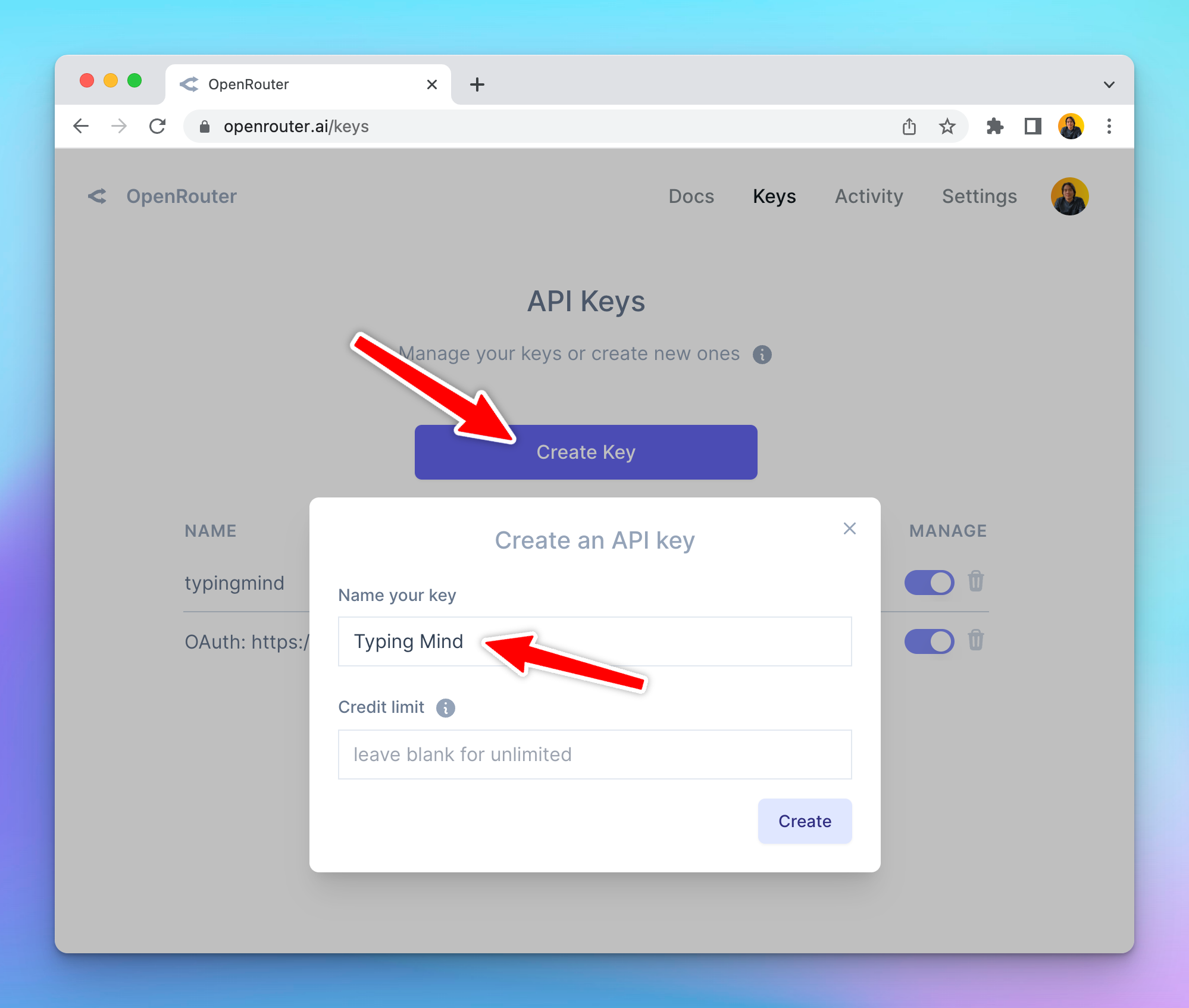 3. Add Credits
Go to Account > Settings, scroll down to the credit section to Add Credits so you can use the generated API keys.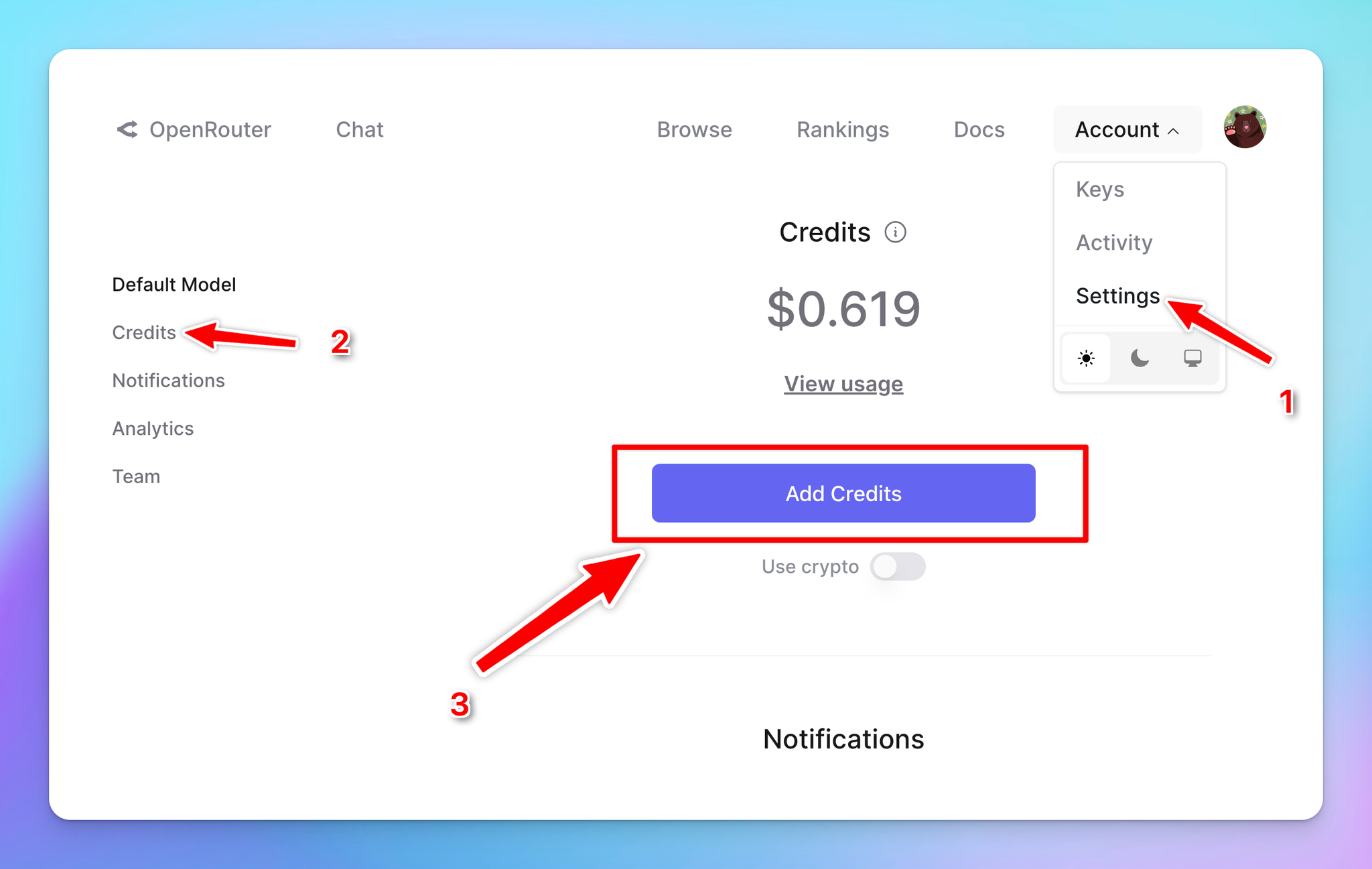 4. Add a custom model to Typing Mind
Choose "Import Open Router", enter the generated API key at Step 2 and click "Check API Key"
A list of chat models will be shown up, you can pick one or multiple chat models at a time from the list.
4. Use the model
Now you can select the newly added custom model and start chatting: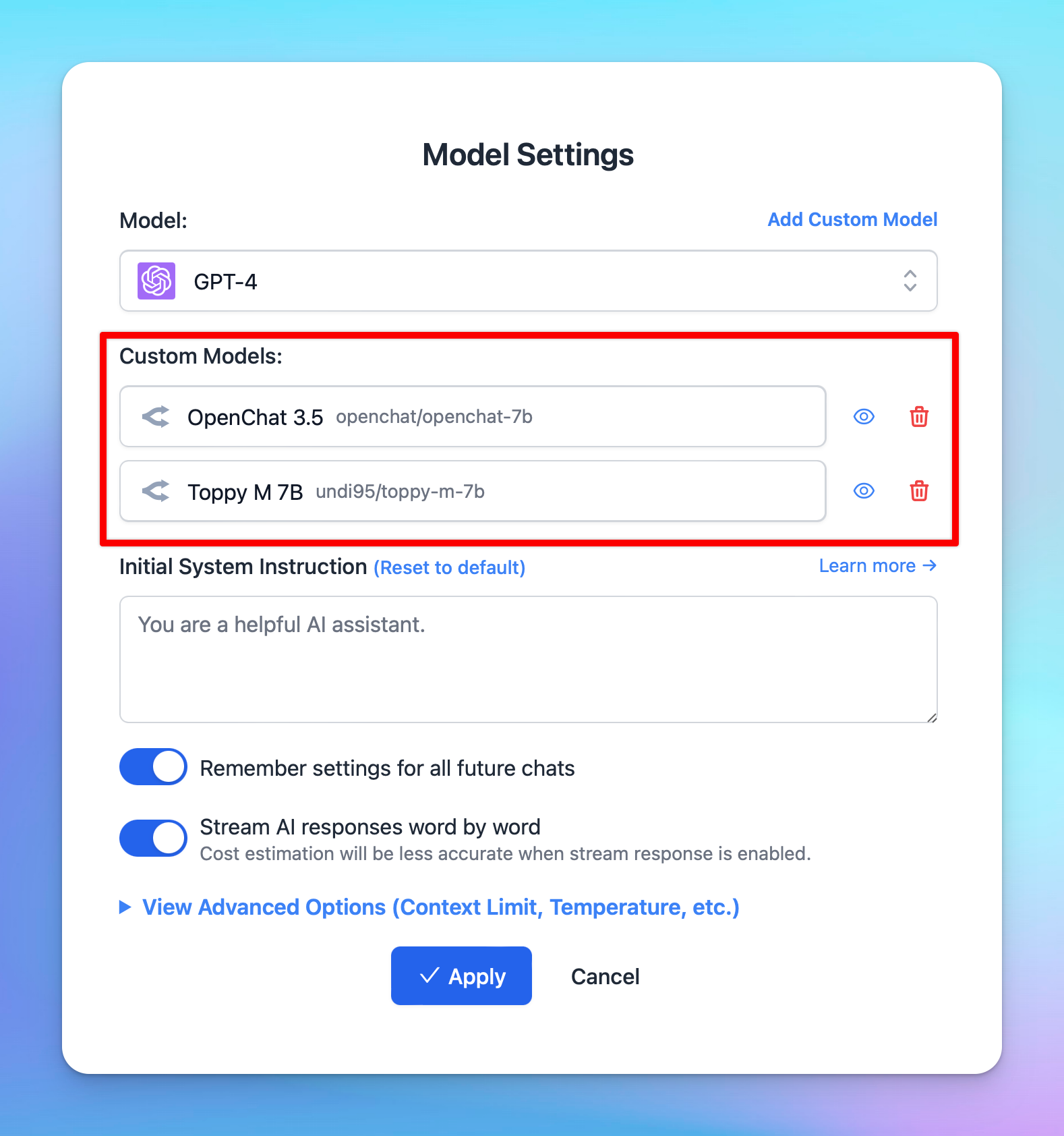 That's all!
Happy chatting!