You can use Azure OpenAI on TypingMind by adding a Custom Model as follow:
Get an Azure OpenAI account
If you haven't already, you must register for an Azure OpenAI Account. You can create one here:
https://oai.azure.com/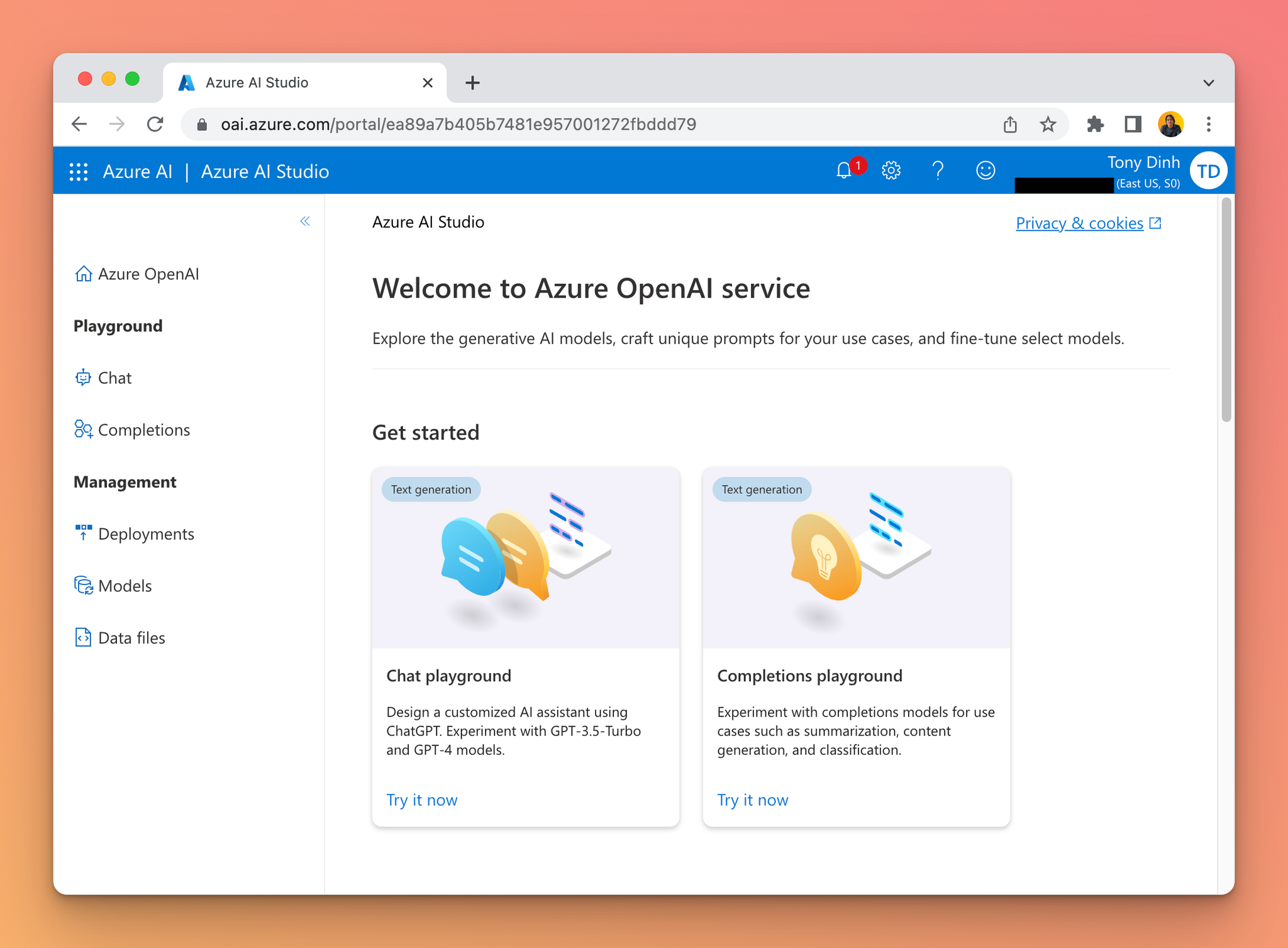 Get a Deployment, Endpoint, and API Key
Go to "Deployments" and create a new deployment with a model of your choice.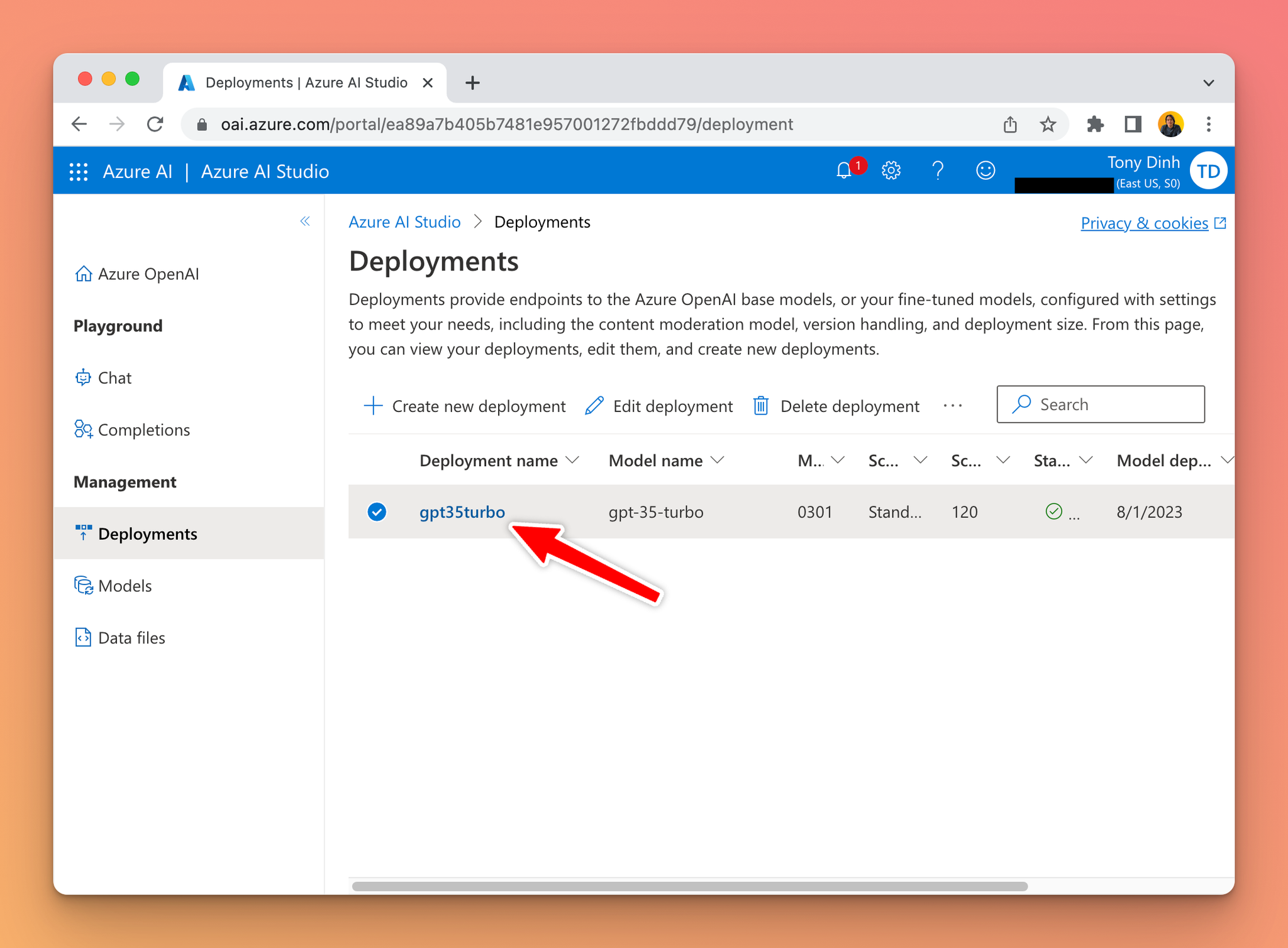 Go to the "Chat" playground and click "View Code" to get your Endpoint and Key.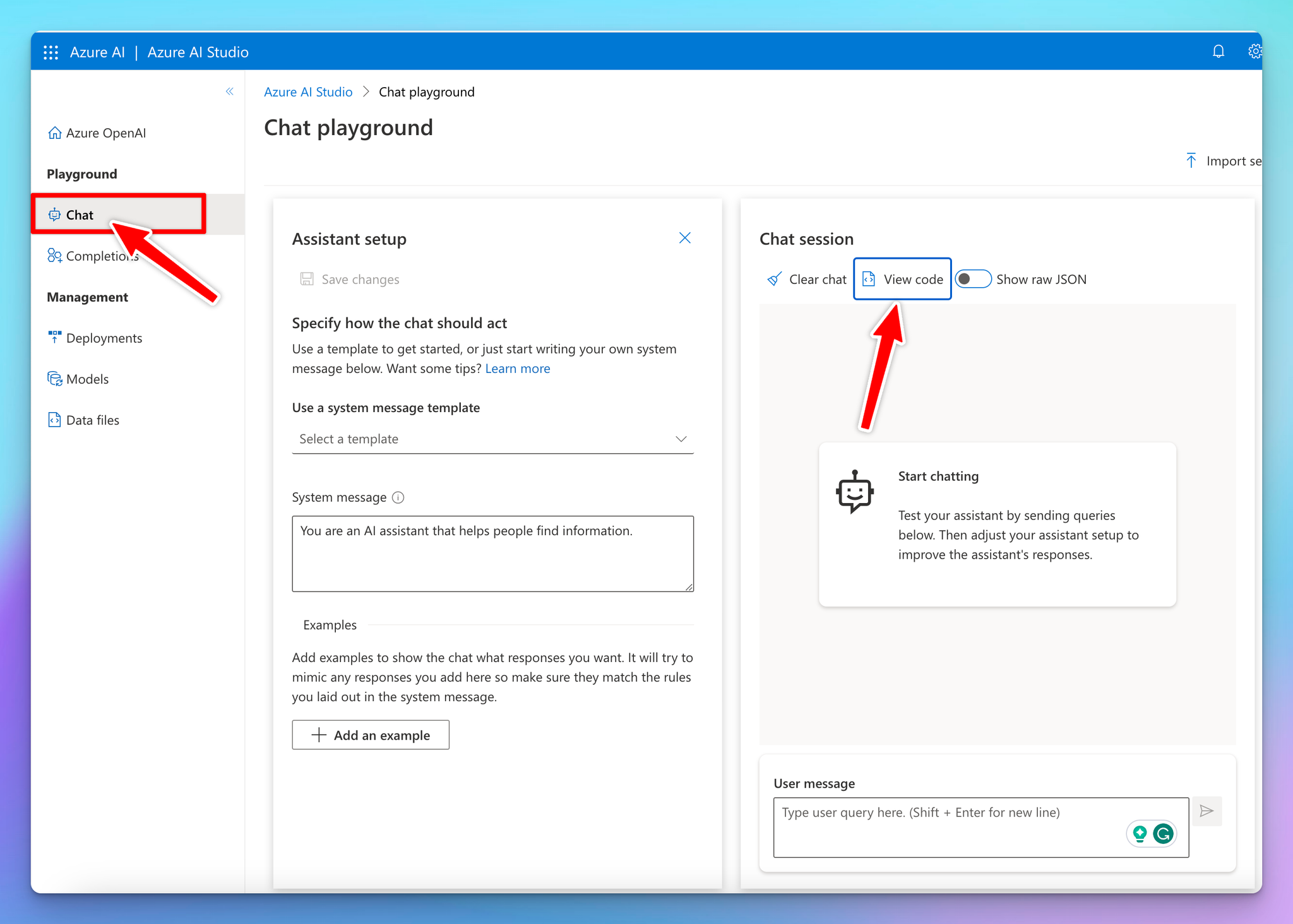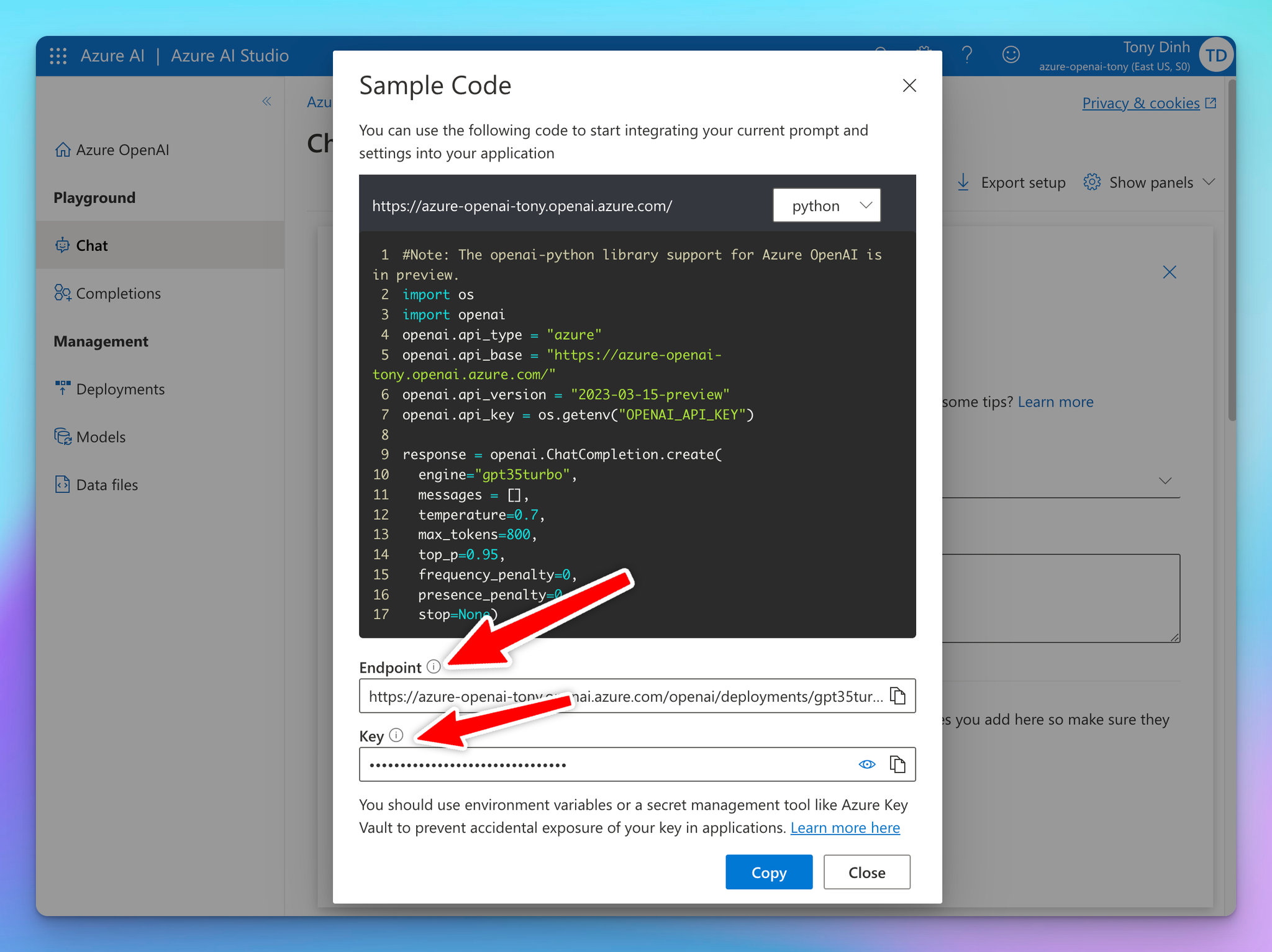 Create a custom model on TypingMind
Enter the exact endpoint (including the ?apiVersion part).
Important: there are many types of endpoint on Azure OpenAI. Make sure you use the correct one that contains "/chats/completions".
Enter the Model ID and context length
Add a custom header row, then enter api-key and the API key in the value textbox.
Click "Test" and verify that the endpoint is working.
Chat with Azure OpenAI
You can now select the Azure OpenAI model and chat with it.