To get your own OpenAI API key, follow the steps below:
The ChatGPT Plus subscription is different from the OpenAI API paid account. They are billed separately.
1. Create an OpenAI account‍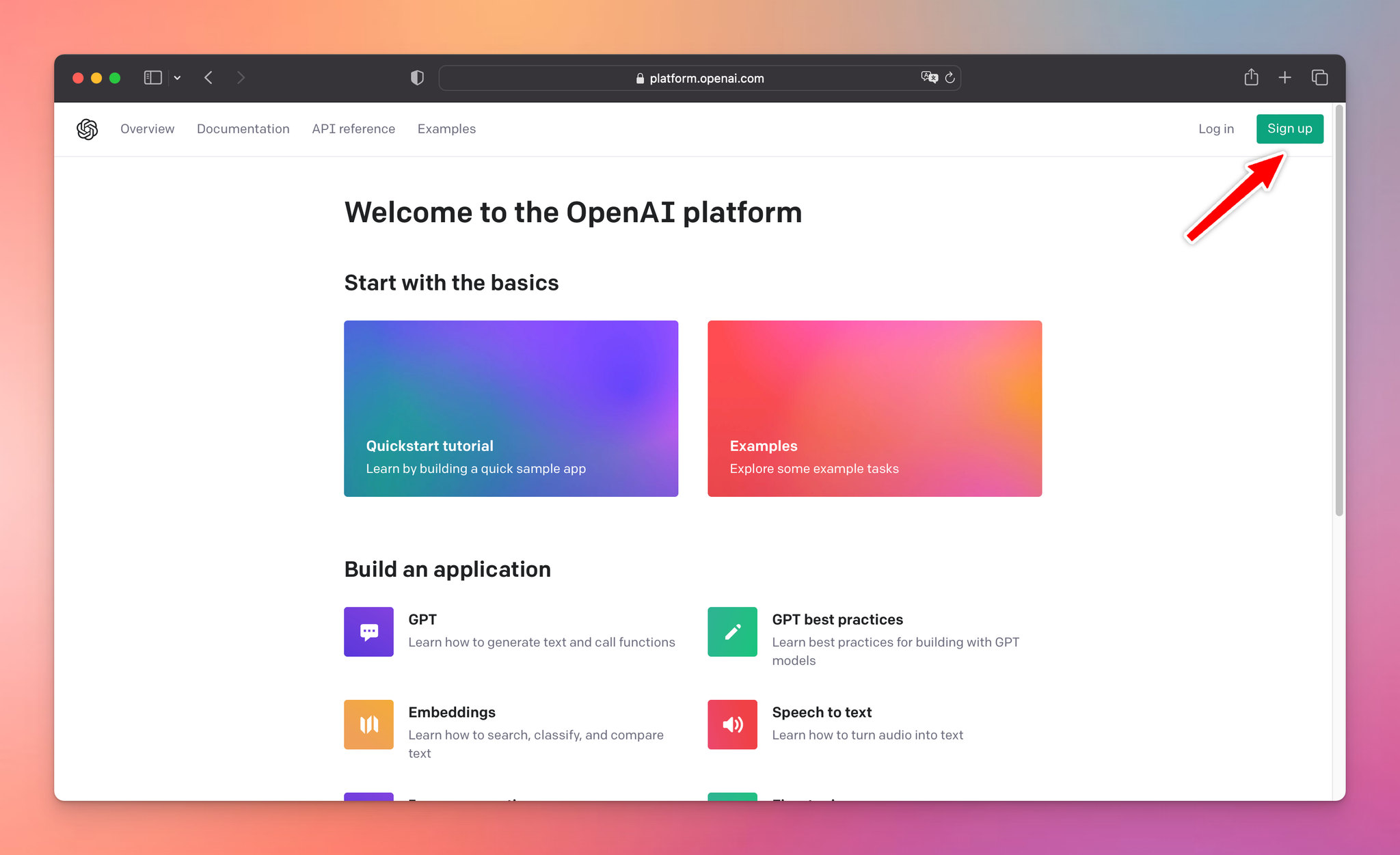 2. Log in and navigate to the API section
‍After successfully signing up / logging in, from the top right corner of your screen, you'll see an icon with your account name. Click it to open the dropdown menu then click "View API keys".
3. Generate a new API key
‍Now you're in the API keys section, you should see a button "Create new secret key". Click on that button to generate a new API key.
Name your secret API key and click the "Create secret key" button.
4. Save your API key
You will see your secret key that has been generated. Make sure to copy your secret key and save it somewhere secure, as you won't be able to retrieve it again for security reasons. You'll need this key to authenticate TypingMind with OpenAI's services.
5. Set up pre-paid billing
OpenAI charges for use of its API on a usage basis, so, if you haven't set up a payment method for pre-paid billing yet, you'll need to do so. Otherwise, the API Key you just created won't work.
Please follow the steps in
this article
to set up prepaid billing.
6. Enter your API key to TypingMind
Go to
typingmind.com
, input the copied API key and start your first conversation with TypingMind!