You can easily export / import your data for manual backup.
Click the "cloud" icon to open Cloud Sync and Backup
Scroll down to Manual Backup to use Export / Import option.
Export your data
You will have the option to choose which kind of data you would like to export. This might include chats, prompts, plugins, folders, AI characters, model settings, other settings.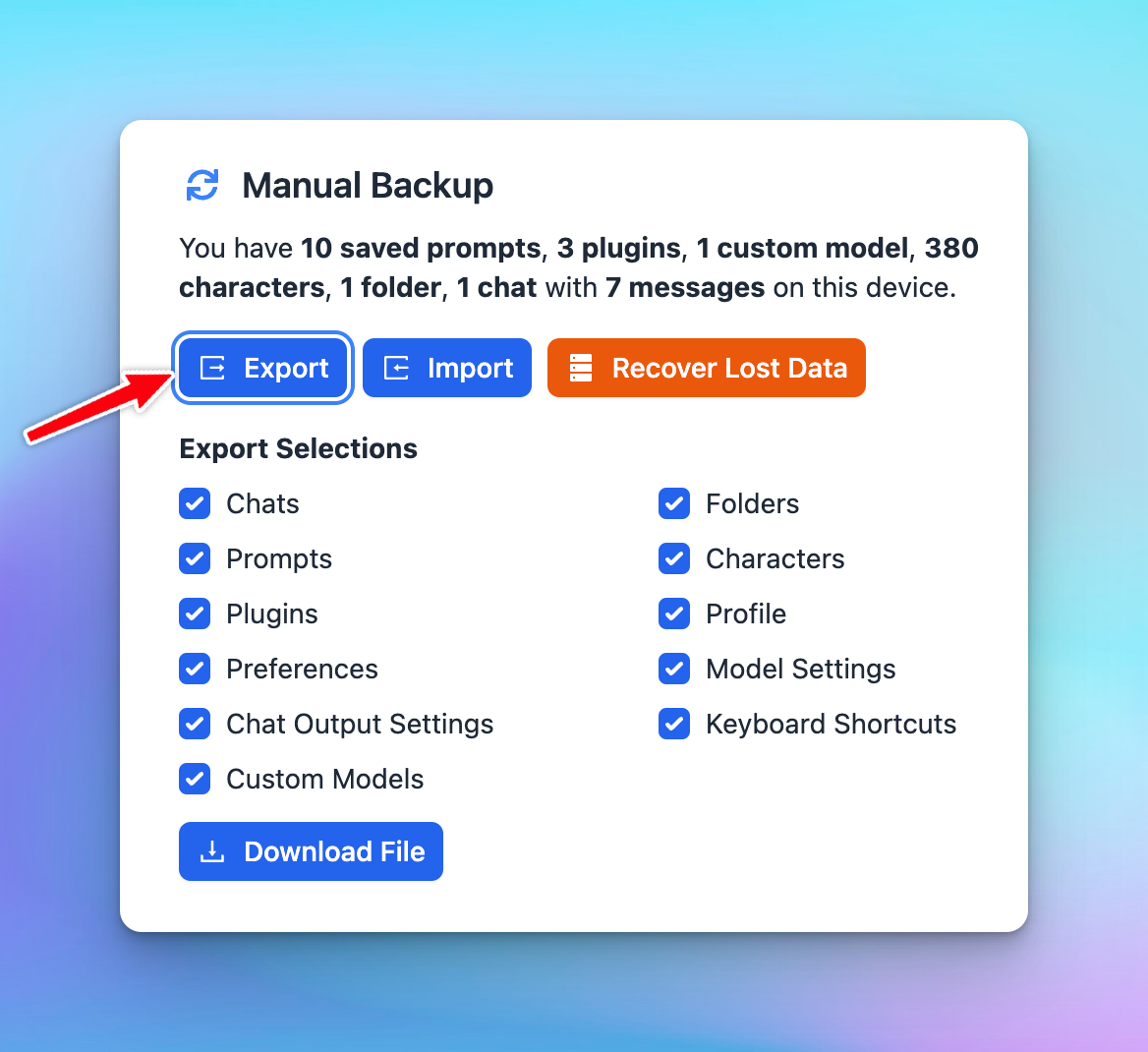 Once you've selected the relevant data, click on the "Download File" button. The system will then generate a json file that will contain your selected data.
Importing Your Data
Click "Import" and choose the json file to import to your TypingMind account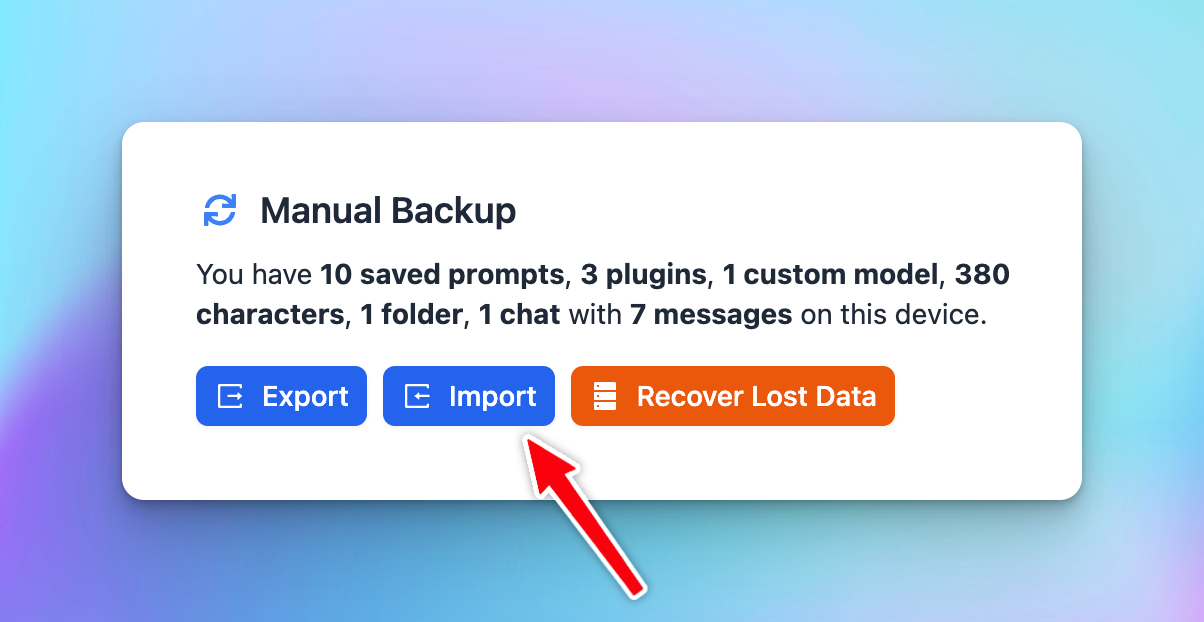 For further assistance with exporting and importing data, or with any other technical issues, please contact our support team.