Buy More Storage
By default, you will have 10MB of cloud storage (typically enough for 1000 chats).
If you find that your default cloud storage is not sufficient, you have the options to upgrade your storage capacity.
Click to "cloud" icon to open Cloud Sync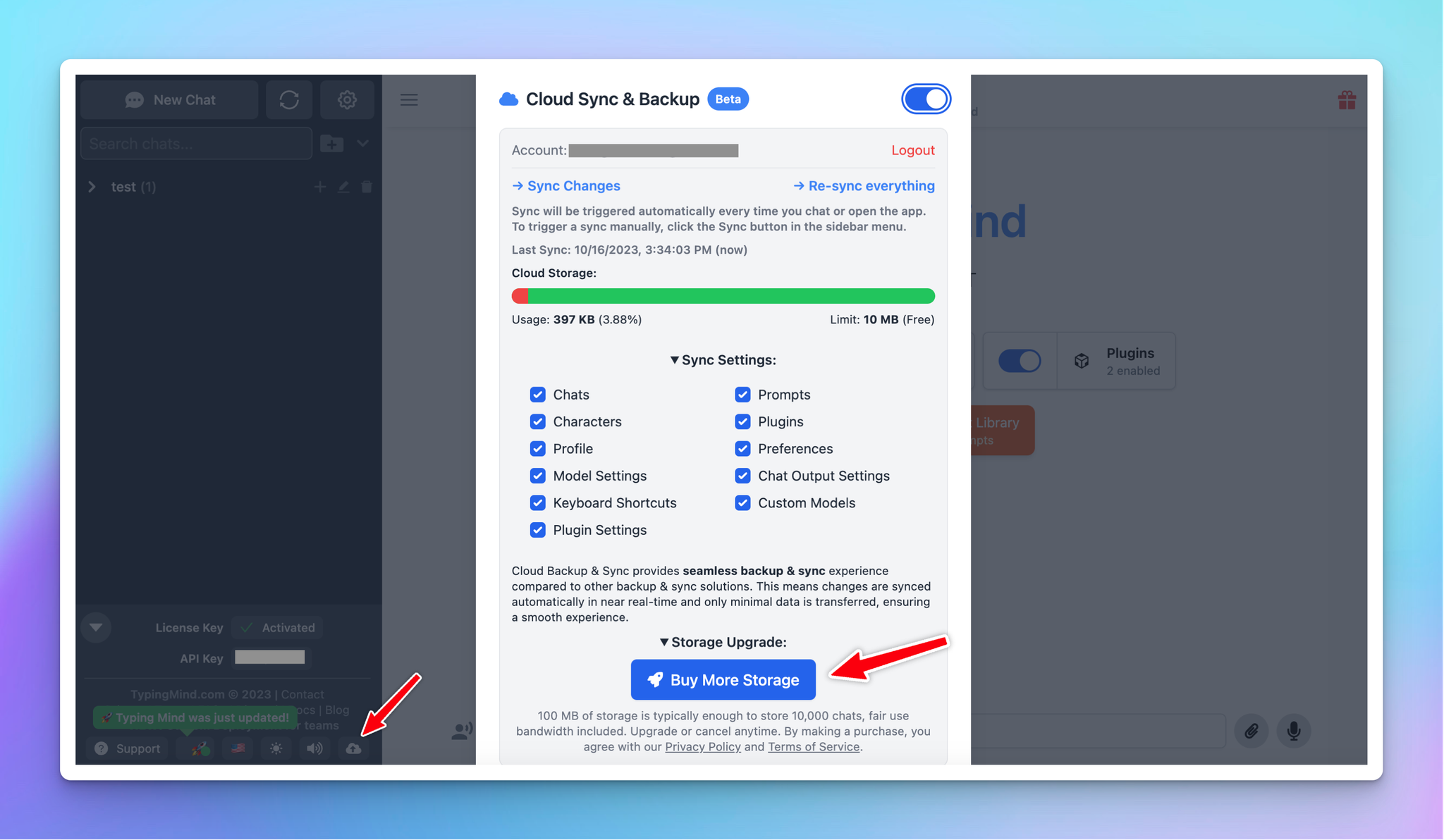 We offer two additional storage plans: 100MB and 500MB:
100MB Plan: typically enough for 10,000 chats
500MB Plan: typically enough for 50,000 chats
Best practices to save Cloud Storage
To maximize your storage usage, regularly delete old or irrelevant chats. This will free up space, allowing more room for newer, more relevant data.
Although we've estimated the number of chats these storage amounts can handle, the actual number can vary based on the extent of the content in your chats. Always monitor your usage and adjust your plan as necessary.
For further assistance, please feel fee to reach out to our support team.