If some of your ElevenLabs voice doesn't show up in the TypingMind app, you can add that voice to TypingMind using Custom Voice. Let's check out how!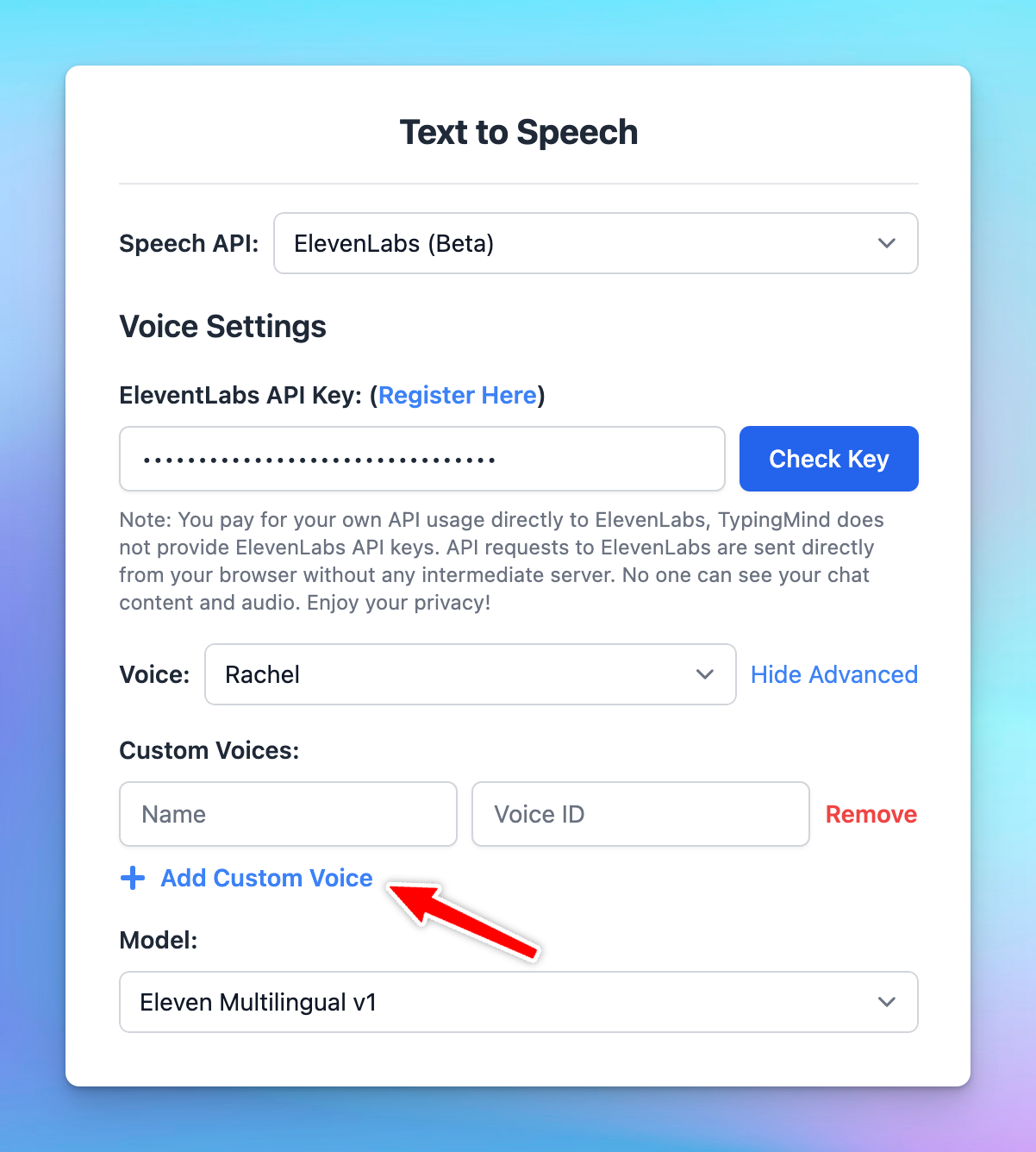 Step 1: Add voices to Voice Lab on ElevenLabs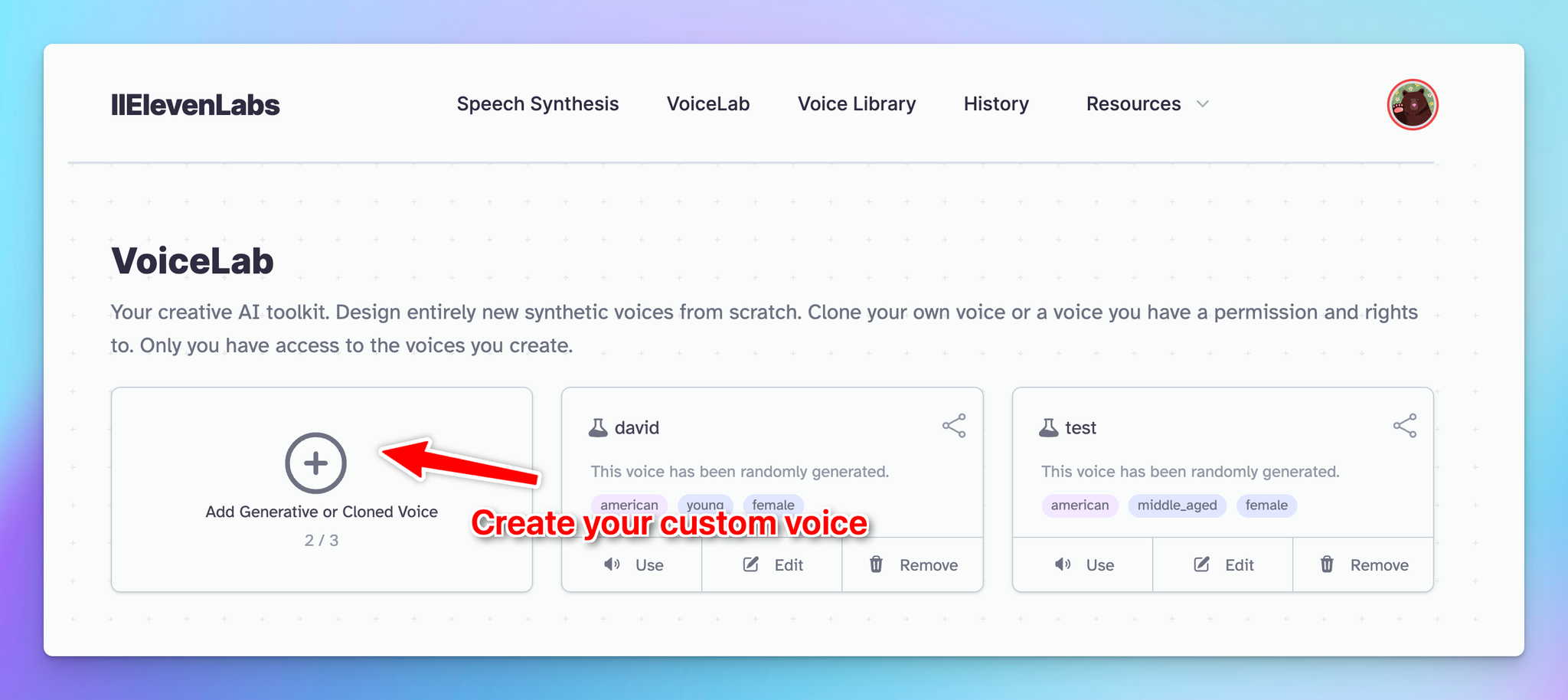 Step 2: Get your voice ID
First, get your API key. Click on your Profile Image and select "Profile". From there, you can copy your API key.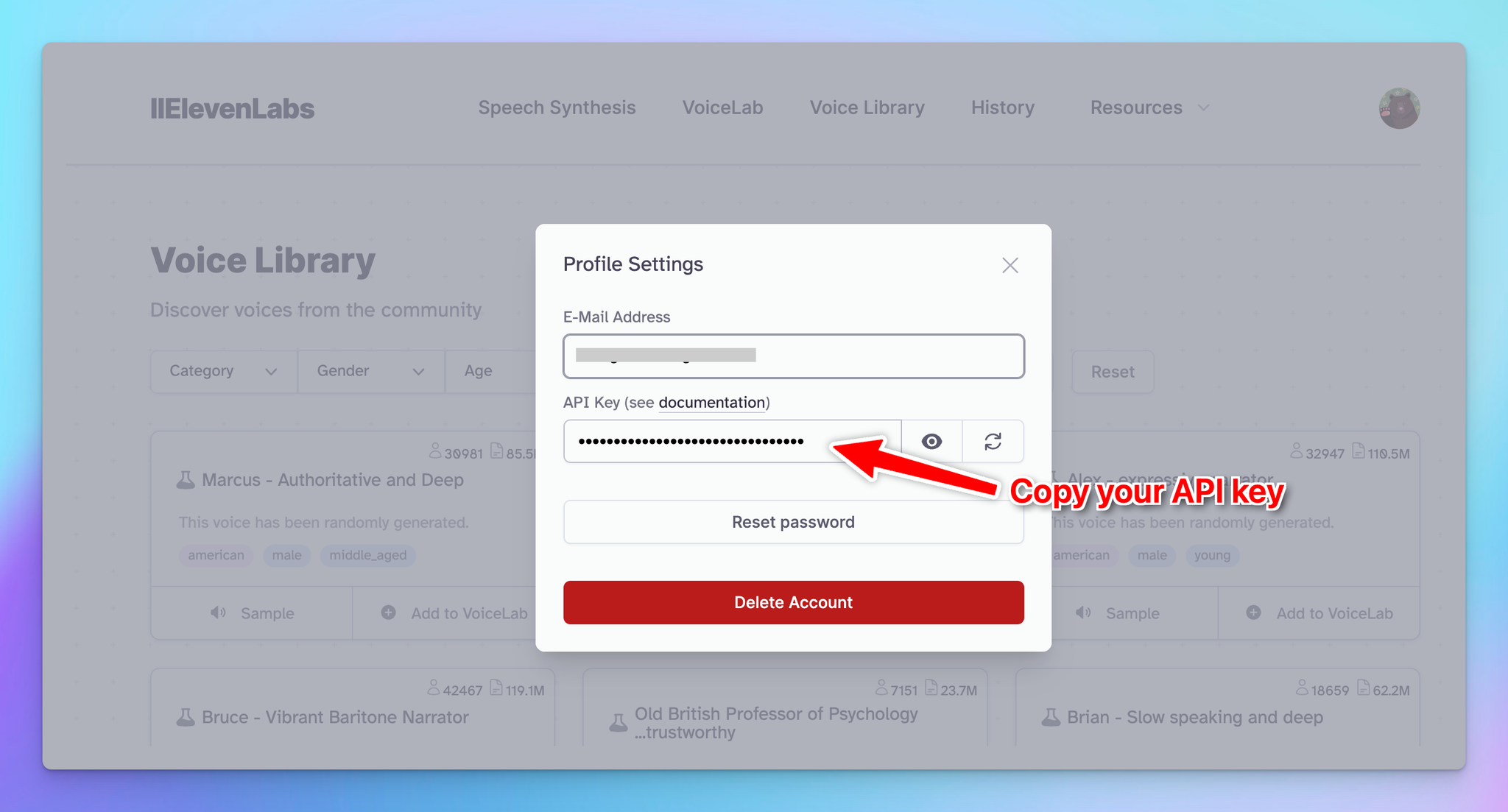 Once there, navigate to the "Voices" section and select "GET/v1/voices" (Get Voices).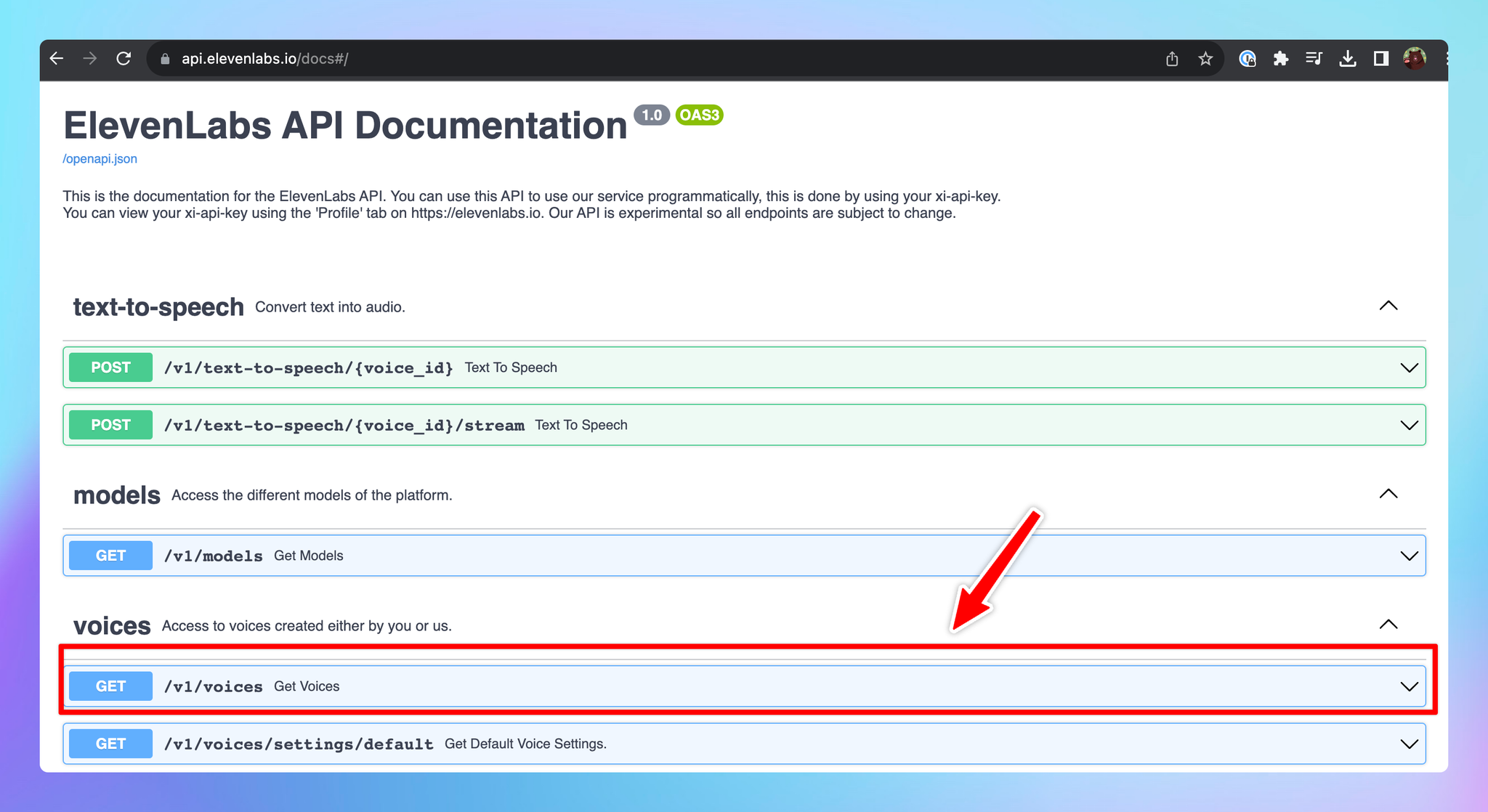 Click Try it out and enter your API Key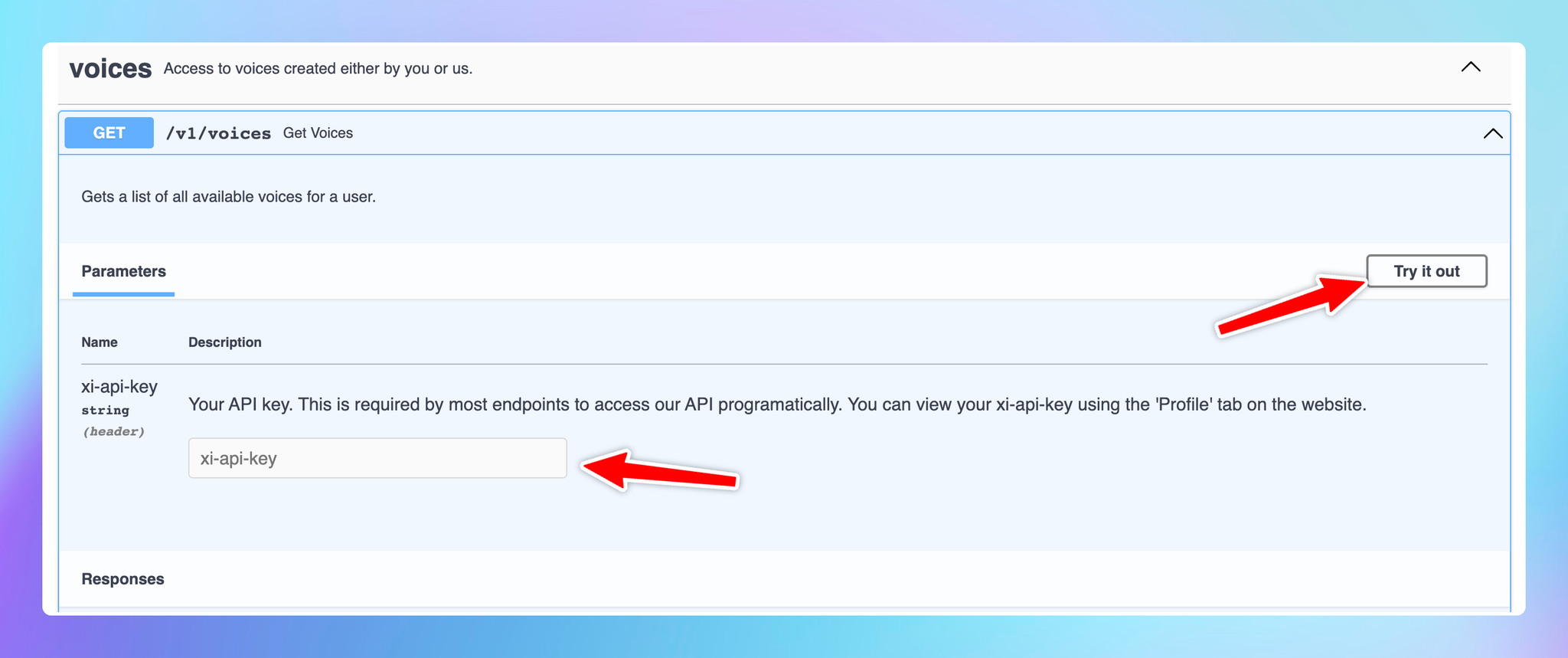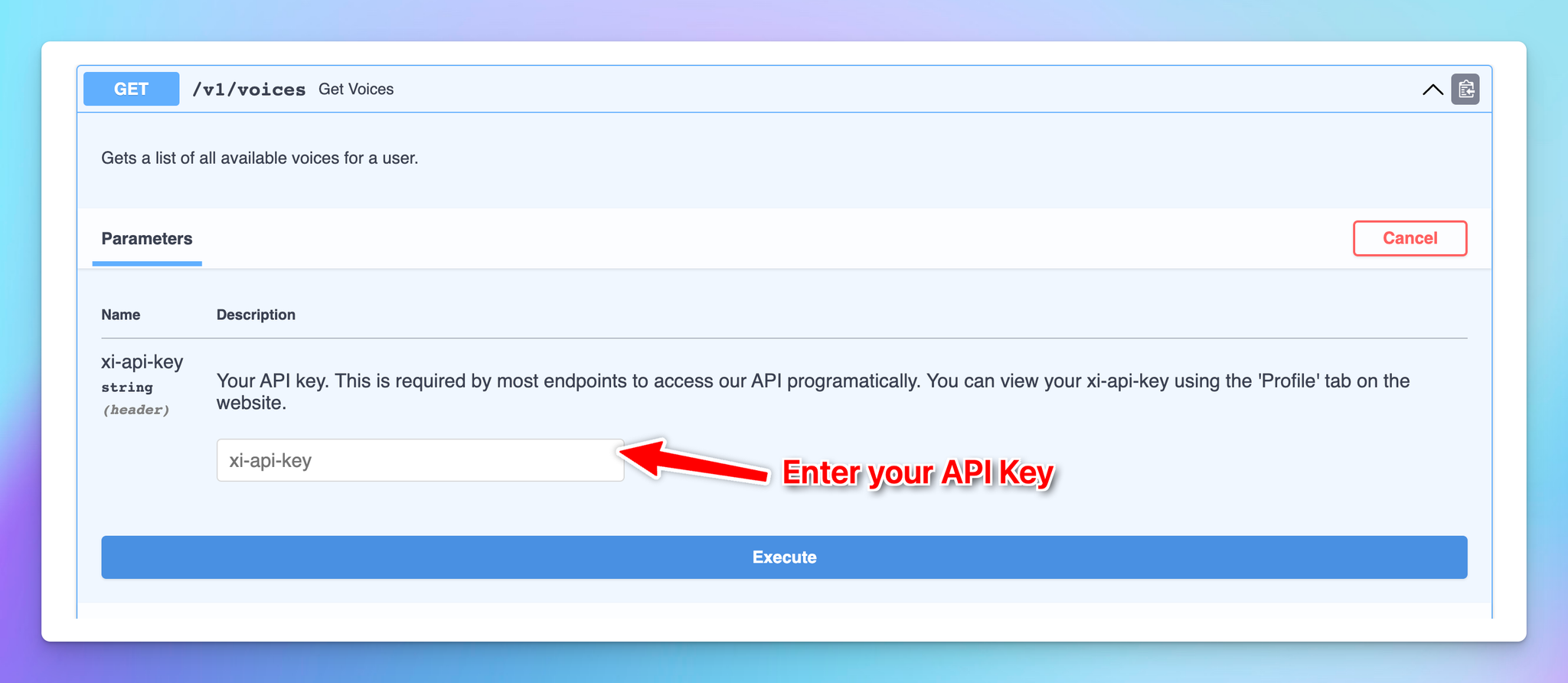 This should open a command box that lists pretty much every detail. Scroll down a bit and you should see a line that says "voice_ID" for each voice you have. CTRL+F to find your custom voice name and get the VoiceID.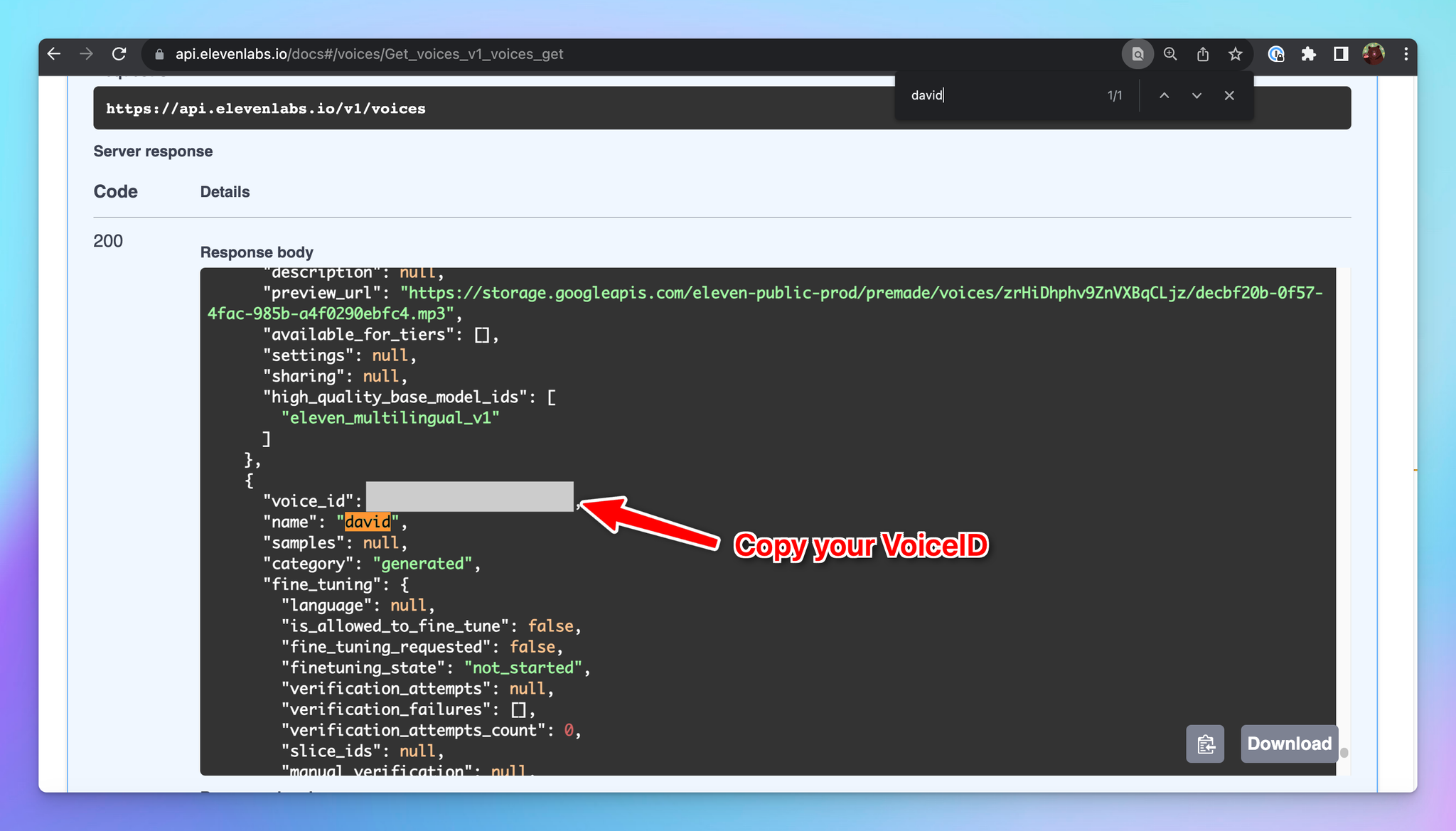 Step 3: Set up your custom voice on TypingMind
Click "Add Custom Voice". Input the VoiceID and assign a name to your custom voice.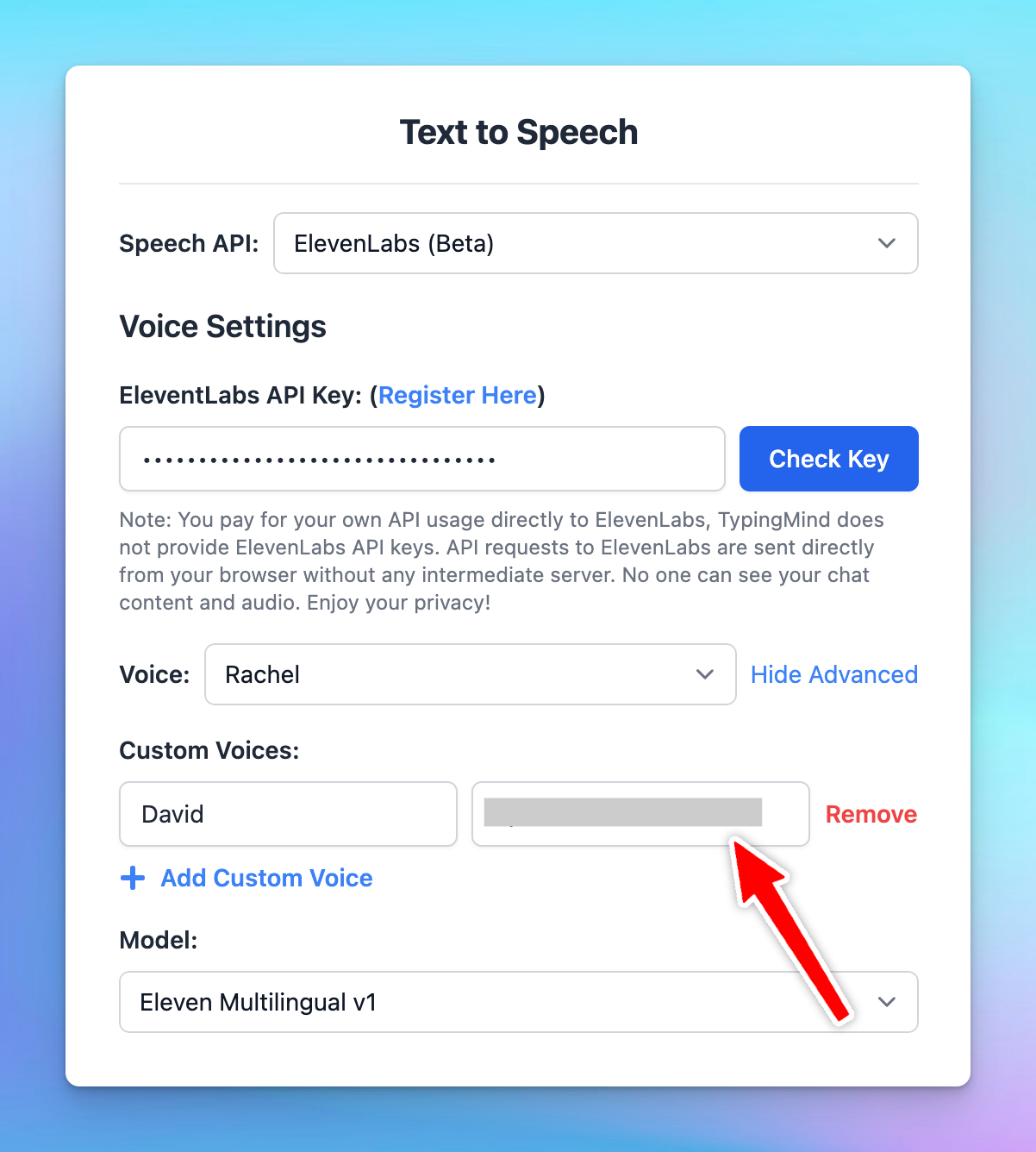 That's it! Now you can use your ElevenLabs custom voice on TypingMind!